Data Management Working Group
For over 40 years, the National Park has been generating data in a variety of forms and using them for scientific analysis and other protected area management tasks. This results in a great responsibility. Because these data do not become worthless when a project is over, but gain in value over time because they allow statements to be made about the long-term development in the national park.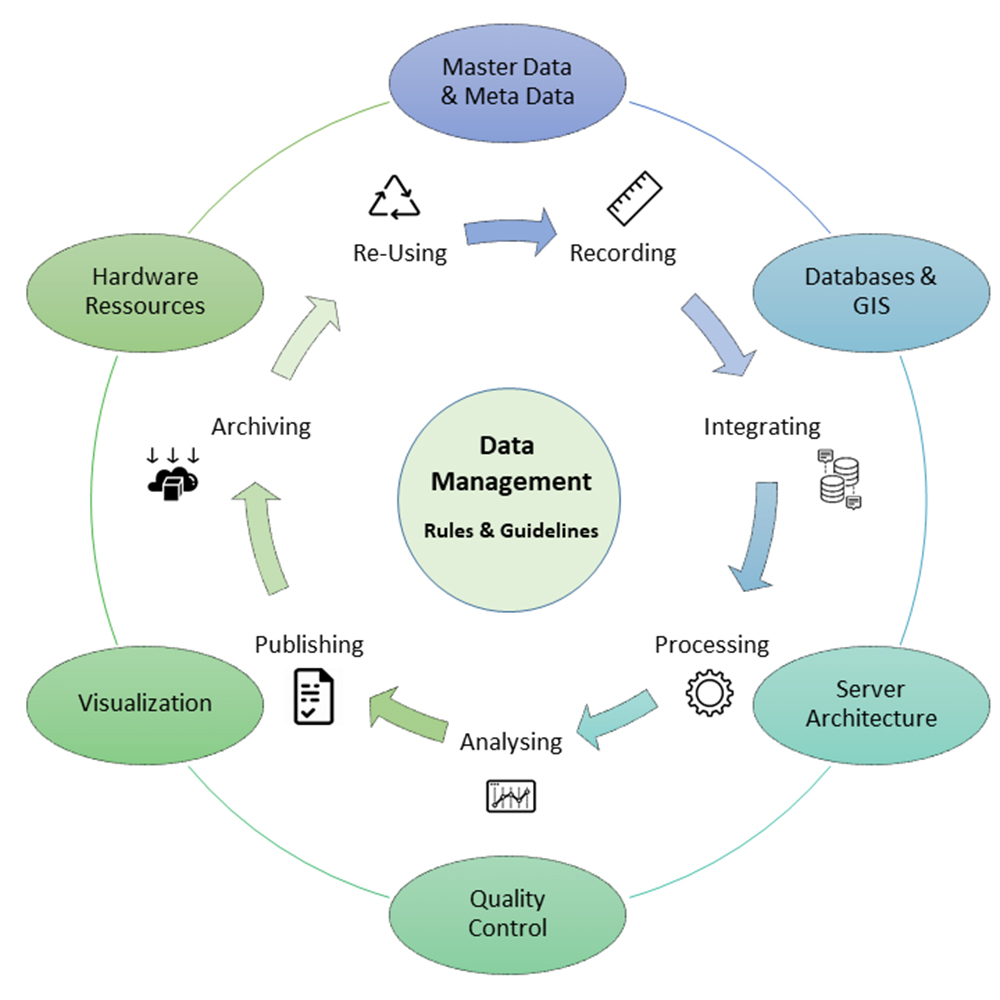 Data management is like a hub that collects, analyzes, prepares and outputs data. Certain tools are needed for this. The core are rules and guidelines.
Data management is a permanent task that ensures ongoing data operations as well as the long-term availability of data sets that are currently not in use. Therefore, not only the up-to-dateness but also the archiving of data is very important.
This involves a very large thematic variety of data, for example, on animals, plants, biotic communities, geology and soil, habitats and landscapes, climate and hydrology, disturbance events and dynamic processes and all their changes in space and time.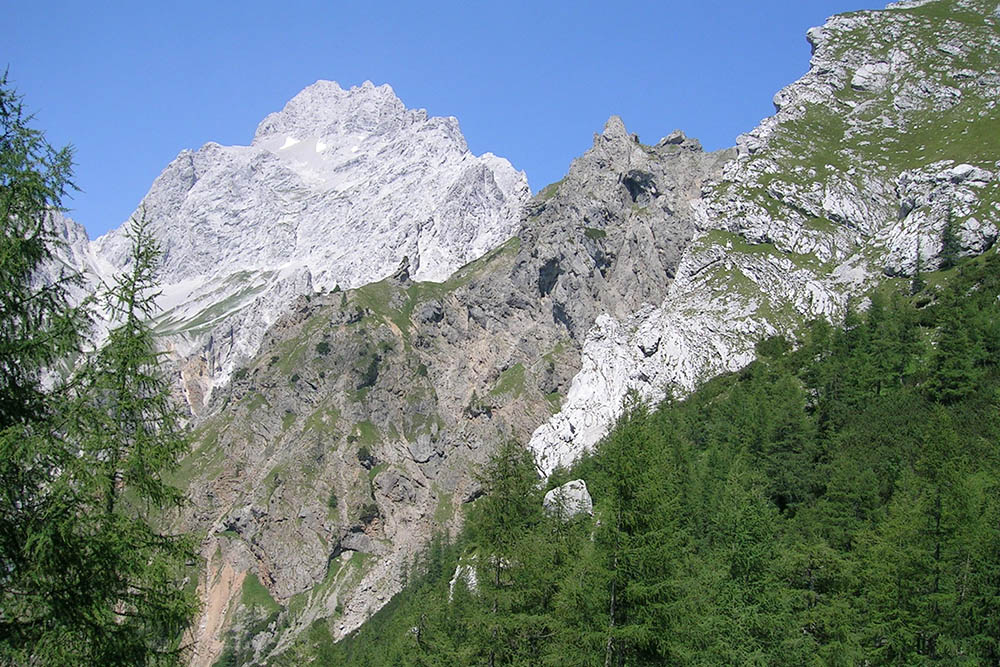 The habitats and landscapes are the home of the species. Land cover data (forest, open land, rock) often comes from remote sensing e.g. aerial photography or satellite imagery.
Data management creates the framework for turning this data into knowledge. This means more than just storing a file, especially when a lot of data from different sources come together over long periods of time, which should be usable for ever new, often today still unknown purposes. Data management integrates data and descriptive metadata, as well as reports and publications, in such a way that both experts and non-specialist users can use these data.
The data themselves always have a direct or indirect spatial reference. They are therefore referred to as geodata and managed in a geodata infrastructure (GDI). The GDI of the National Park is connected to a relational database management system (RDBMS). The RDBMS allows for long-term secure management of growing data sets and is multi-user capable. This means that many people can access data simultaneously.
Data management in the National Park is also specifically developing so-called specialized applications that integrate data sets into current digital work processes, such as apps for mobile data collection in the field, automated data streams from measuring devices, or web-based input tools.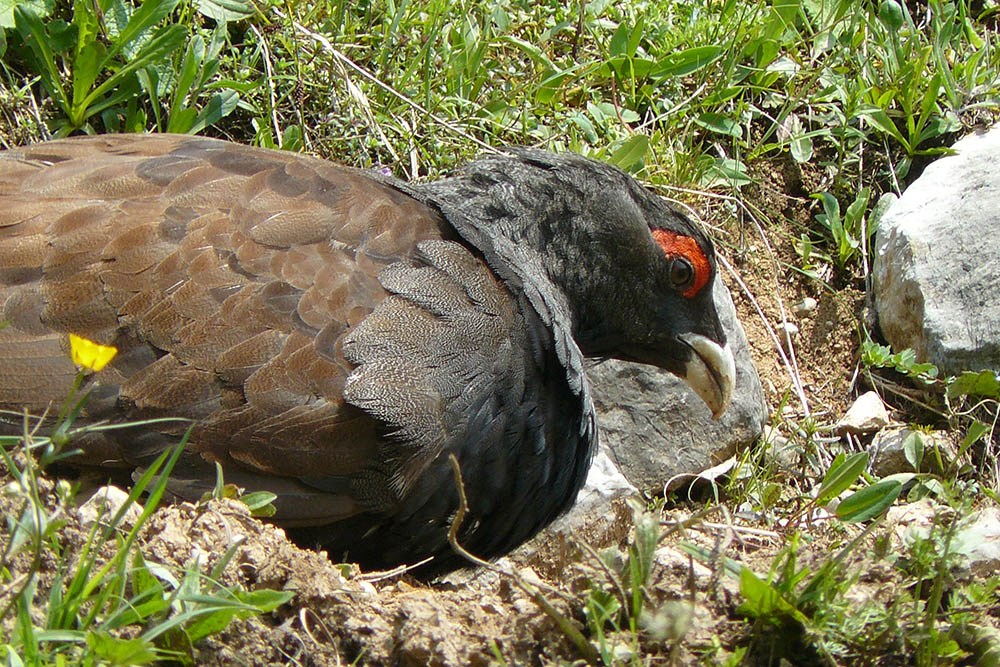 Data on plants and animals and their communities arise from targeted field mapping or as incidental finds. Some data are collected on a regular basis. They then require standardized methods and data structures to generate comparable time series.
In addition to continuous operation, the data management team also runs temporary projects. Currently, we are working on the harmonization of research-relevant data sets for the two Bavarian National Parks (until the end of 2023). In the future, this database will meet the targeted requirements of Bavarian national park research and enable cross-regional research approaches. In addition, a research documentation is gradually being created that will provide efficient access to completed and ongoing projects. Already completed is the conversion of the coordinate reference system to UTM Zone 32 (2018-2021) for our geodata.
Contact:
Annette Lotz
Leitung AG Datenmanagement, Geodateninfrastruktur (GDI-NPB), fachübergreifende Integration von Anwendungen-Daten-Schnittstellen, Klimamessnetz
Data: