Info point St. Bartholomä
In the National Park Information Center on the peninsula of St. Bartholomä at Königssee you can learn interesting facts about the dynamics in the mountains and the habitat "water". Admission is free of charge. The information center is not staffed, but you will often find employees of the National Park Service here who will be happy to help you with any questions you may have.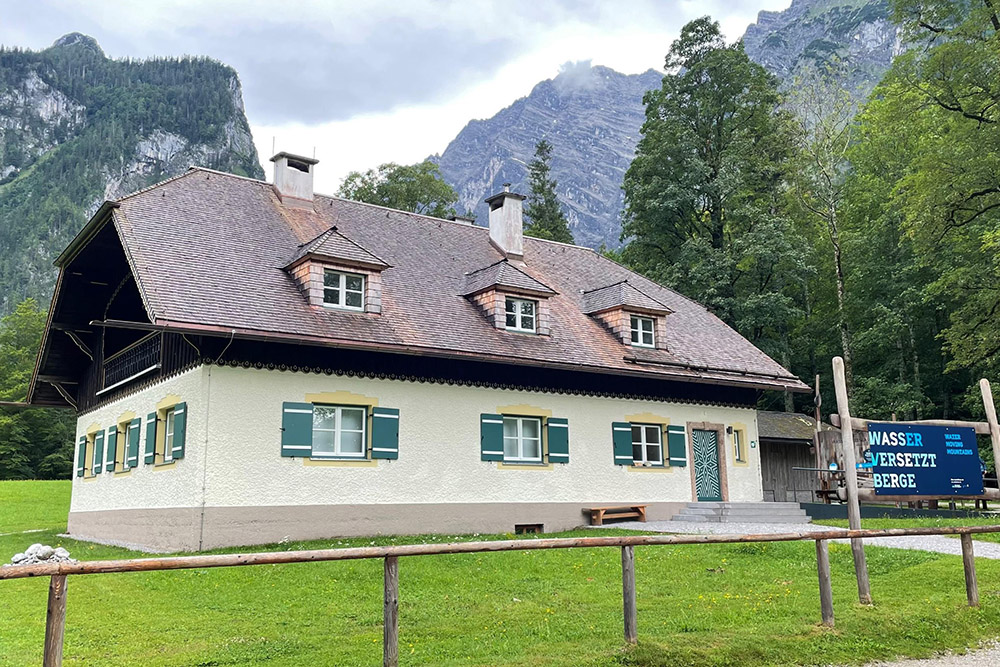 Opening hours
Daily from 9:00 - 17:00 (May to October).
Closed from November to April
By the way:
In the early summer of 2023, a new information center will open its doors on St. Bartholomä. Only about 100 meters away as the crow flies from the current information center, a new and modern exhibition is being built in the former "Jägerhäusl". Here, too, the main theme will be "water", exciting and interactive elements await you!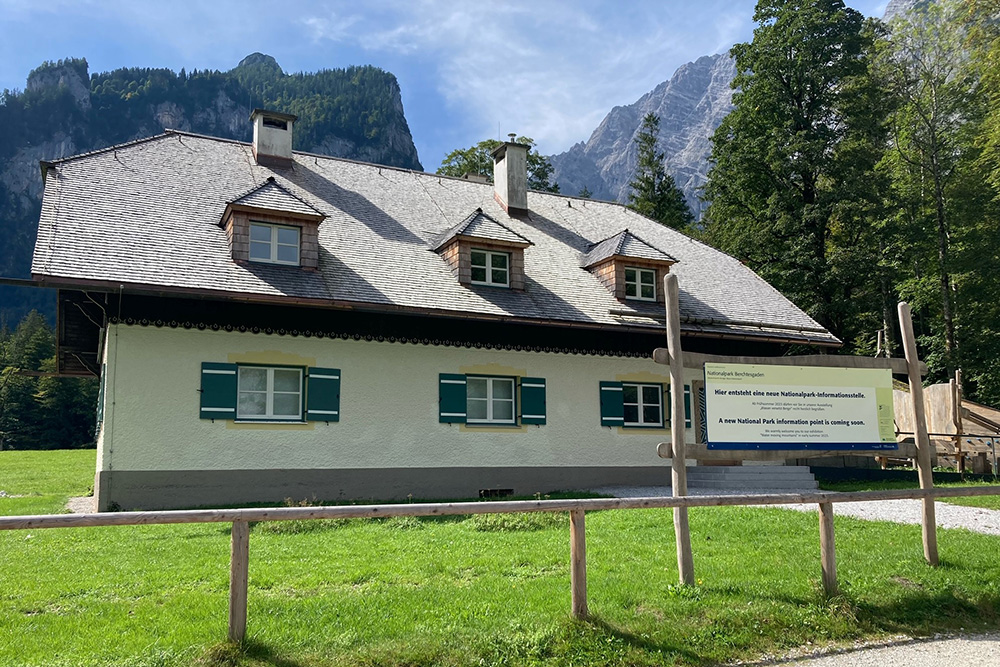 Contact
National Park Information Point St. Bartholomä
Peninsula St. Bartholomä
83471 Schönau am Königssee